Alright all you intelligent Rockabilly Ladies.
With temptation lurking ...
...persuading you to pick up an Us Weekly, rather than a thick & hearty page turner ...
I implore you to resist and opt for something a wee be classier, and FAR more entertaining.
And if you're looking for quality Rockabilly-esque suggestions, I'd be happy to give some advice on the subject.
Recently I've become rather obsessed with
Raymond Chandler
.
Likely you've seen the film adaptation to his most famous novel,
The Big Sleep
, with Humphrey Bogart and Lauren Bacall. A must see, in my opinion.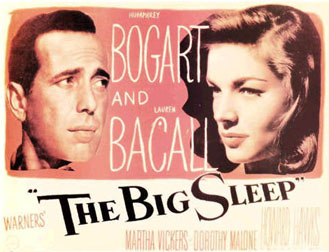 But interestingly enough, he has a whole slew of books that fall into the L.A. Noir category. I just finished, "The Long Goodbye," which was absolutely incredible.
Philip Marlowe, the main character, is a hardboiled PI with more wit and sarcasm in his one liners than anything I've seen in recent literature or film. Raymond Chandler is a genius in my book. I'd love 5 minutes and a shot of whiskey with the man. Just absolute genius. ;)
We're talking hot, dangerous dames with long legs and classy cars, big city crime and tons of suspense.
I recently ordered all of his short stories and early novels that I've yet to read, and hardly know what to do with myself in the meantime!
So there you have it. Hours of endless, and classy, entertainment.
Let's stop following Jessica Simpson's "battles with the bulge" or Lindsay Lohan's impending jail sentence...
We're better than that, aren't we?
You can thank me later ... ;)